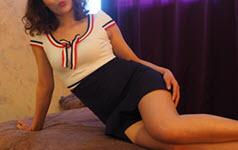 These massage parlours are found close to Darling Harbour - either on the eastern / city side, or the western side extending to Pyrmont. All provide a wonderfully erotic adult massage - try them all to find your favourite!
Summerville Pyrmont - now renovated to include 7 rooms. Reliably attractive girls with strong skills.
Pyrmont Greenbank - away from the pack for easy parking, restful, adult indulgence.
CBD Massage & Waxing - a stylish and spacious respite from the rush.
Sussex Star - one of the largest parlours in the city with a great reputation.
D.O.S - The Diva has extended her reach into the middle of the city!
VIP Pyrmont - discreet entrance in quiet street hides a world of pleasure.