Sydney City Relaxation Massage

Following government requirements, all massage clinics are now closed until further notice.
COVID-19 (Coronavirus) Health Information
Folks, following Government directives, all massage clinics are now closed until further notice.
In the meantime, please wash your hands regularly for 20 seconds with a healthy amount of soap lather, take a drink every 15 minutes, and practice social-distancing rigorously. These bits of information may help understanding.
The coronavirus is surrounded by a protective layer of fat. This outer layer is broken down by soap, and the virus no longer survives.
The virus infects the respiratory system, entering the body commonly by mouth or nose. It first infects the throat, after which it travels to the lungs. Regular drinking will flush the virus from the throat to the stomach before it has time to take hold. Stomach acids will then kill the bug.
After being out of the house in public, wash or sanitise your hands as soon as possible before touching any personal surfaces (such as the car door handle, steering wheel etc), then you can consider you are safe. Avoid touching your face, potentially transporting the bug from your hands where it is relatively benign, into your respiratory system.
Reducing your exposure to a location of unknown cleanliness reduces the risk of transmission.
See you all on the other side!
Best Sydney CBD Selection
Choose here from the most popular Sydney CBD Asian massage parlours. All are open 7 days from 10am to 7pm or later, and some as late as 4am! Featuring elegant and attractive, well-presented masseuses of many nationalities practising a range of Asian massage styles, they aim to rub you up the right way! All these busin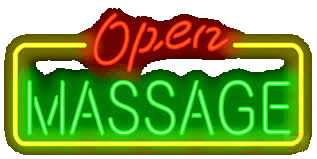 esses are receiving very favourable reviews from city workers dropping in between meetings, before or after work, as well as weekends.

Extending from the centre of the city (Town Hall, Chinatown, Haymarket, World Square) to Pyrmont, Broadway, Darlinghurst and Redfern, this selection will satisfy your weekly habit for months! Sydney is the adult massage capital of Australia, and CBD Massage Sydney helps you find a shapely, friendly and attentive girl of your dreams within just a city block or two!


The best in Sydney Asian Erotic Massage
We welcome tourists and travellers who may not be so familiar with the layout of the city - click here for the map below to find a parlour close to you or your city hotel. Some providers like VIP and Summerville in Pyrmont provide outcall services to reputable accommodation.

All featured businesses meet our criteria for comfort and quality of service - most have toilets, many have showers. We don't promote a business we wouldn't return to ourselves! We set a standard, and are selective about which businesses we promote to give you confidence in our recommendations. We won't include the dodgy back-alley operators so select here with confidence.
Select the location or type of massage you are looking for from the menu above to see a selection, or review the map below.
Featured Massage Centre - May 2020
265 Sussex Street