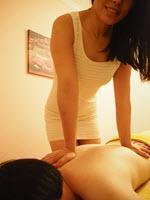 Fast becoming the hub of massage parlours in the CBD, the Haymarket area taking in the Capital Theatre, Paddy's Market and along George Street towards Central Station has a deluge of options for great full body massage from lovely masseuses.
Bamboo 1 & 2 - Great reviews for consistently attractive ML with good massage skills
Chicago - Open to 4am - without sacrificing quality. 7 ML waiting to see you all day.
Irene's - Venture down the alley to find some real gems
Posh - A Haymarket institution - have a steadying coffee afterwards if your legs are still wobbly!
Japanese @ 750 - Open to 2am, spacious, clean, and great girls.
Here are our selections for Haymarket Massage