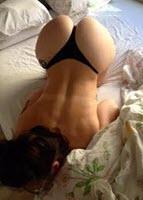 Do you have questions about erotic massage in Sydney? Our Erotic Massage FAQ anticipates your questions, and invites you to submit your own.
Erotic Massage
Frequently Asked Questions
Q. Do I have to have sex after an erotic massage?
A. No, in fact most massage parlours do NOT want the girls offering sex because it is against their business operating licences. In any case, nobody EVER has to have sex against their will, if they feel uncomfortable, or if they are not 100% into it. And nobody should ever force another party into sex.

Q. Will I get a sexually transmitted disease from a hand job from a masseuse?
A. Probably not, but if the masseuse is touching her own genitals, there IS the risk of transmission if she is infected. If you are concerned, you are entitled to ask her to stop and wash her hands, and for her to cease the self-pleasuring.

Q. How do I know which massage parlours are reputable?
A. As a rule, the shops that are proud of their facilities and their staff have nothing to hide, so their online advertising will include photos of their shop and photos of their masseuses IN the shop. (It is reasonable of course to anonymise the staff for their privacy). If both of these are missing, they may be trying to disguise all sorts of things that may discourage you; small cramped rooms, tacky decorations unchanged since the 80s or unattractive staff.

Q. Can I trust online reviews?
A. Yes, some of them, but many are fake, either raving about how great it is, or ranting about how the girl cut the time short and gave him herpes. Use your judgement to assess the writing for sincerity - extremes of emotion are often a sign of an agenda!

Q. What do I do if the masseuse clearly doesn't know what she is doing?
A. Don't put up with a substandard service then go slag them off on a review site. Firstly, advise the masseuse that the treatment is unsatisfactory and ask her whether she wants to get the manager to replace her, or if she wants to provide a better massage. If she chooses the latter but still demonstrates a lack of skill, then advise her to have the manager come so you can explain the situation. Usually, the manager will do the right thing and make sure you receive a more capable therapist.